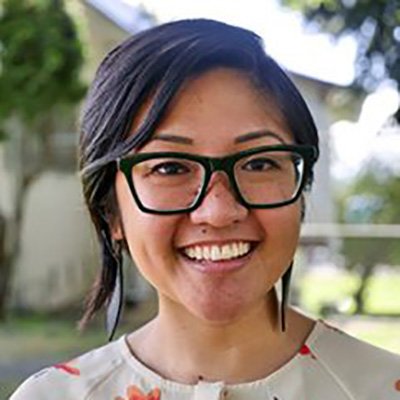 Shalom Agtarap
Pastor/Developer @ First United Church of Tacoma
Rev. Shalom is an ordained elder who has served the Pacific Northwest Conference since 2008. She is a graduate of Wesley Theological Seminary in Washington, DC and her formation as a follower of Christ was shaped by the Upper Room's Two-Year Academy for Spiritual Formation. Shalom has offered pastoral leadership to several churches in both central and western Washington and enjoys facilitating retreats. In her most recent position, Shalom was able to resource and support the growing number of planters and innovators who are repurposing buildings and creating new expressions of United Methodism in the Northwest through community engagement and relational organizing.
July 1, 2020 marked her first year of listening to the city of Tacoma and its people; intentionally partnering with community healers and peace/place-makers to transform the church building into a community-responsive space. Curious about where we're headed? Stay tuned for more and visit Common Good Tacoma to learn about our transformation.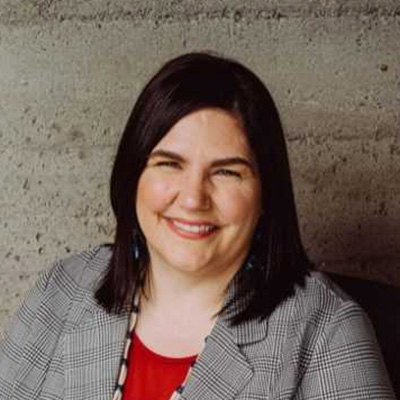 Carmen Lansdowne
44th Moderator @ United Church of Canada
Carmen Lansdowne is the first female Indigenous person to be elected Moderator of the United Church of Canada. She is a member of the Heiltsuk First Nation, and a life-long member of The United Church of Canada (UCC). Baptized into the UCC in 1975, she waited until adulthood to make a profession of faith which came from a deep sense of personal spirituality and a calling to participate fully in the life and work of the church.
She attended the Vancouver School of Theology (VST) in the MDiv program from 2003-2007, and after successful completion of her internship Marengo Pastoral Charge (Alsask & Loverna, SK), she was ordained to further study in 2007. She completed coursework for a ThM degree at VST in 2008, then moved to Berkeley, CA where she commenced coursework for a PhD at the Graduate Theological Union. She completed the ThM in 2011 and the PhD in 2016.
In addition to her theological contributions as a writer and speaker, Carmen has served the church in a variety of roles. From 2006-2013 she served on the Executive and Central Committees of the World Council of Churches, as well as was an ex-officio corresponding member of the Executive, General Council. She continues to attend global theological and church gatherings by invitation. She has served on the Pension Board of The United Church of Canada, the Theology, Interchurch-Interfaith Committee, executive search committees for the General Council Office and the World Council of Churches, and various subcommittees of both the WCC and UCC. She served as one of six facilitators offering feedback from commissioners at General Council 43. She currently chairs the Indigenous Candidacy Board of the United Church and sits on the Keepers of the Vision of the Sandy Saulteaux Spiritual Centre. She also recently joined the Board of Directors of the Vancouver Foundation – Canada's largest community foundation.
Carmen joined First United Church Community Ministry Society as Executive Director in February 2017. Under her leadership, she has effected an organizational turnaround resulting in increased capacity and stability. She has also shepherded to construction-phase a $65M redevelopment of First United's property in Vancouver's Downtown Eastside. The new purpose-built facility will triple First United's programming and ministry space and add 103 nonmarket rental units of Indigenous housing (to be operated by Lu'ma Native Housing Society). Under Carmen's leadership, First United has developed strong labour relations with its unionized staff, built a highly skilled and committed leadership team, increased revenues, and become a certified living wage employer. She worships at Lynn Valley United Church as she is able.
She continues to maintain academic interests through guest lectures and various writing projects and as a Christ Institute Fellow with the Westar Institute. Carmen guest preaches at different communities of faith several times a year, and remains committed to Indigenous way 1 L'Église Unie du Canada The United Church of Canada Rev. Dr. Carmen Lansdowne of being, parenting and partnering. She lives in North Vancouver with her partner, two children, and their dog Cocoa.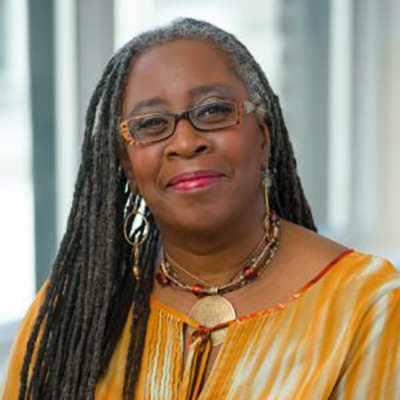 Cari Jackson
@ Religious Coalition for Reproductive Choice
As the Religious Coalition for Reproductive Choice's Director of Spiritual Care and Activism, Dr. Cari collaborates with religious and community leaders, advocating for reproductive freedom as a vital aspect of human dignity.
Rev. Dr. Cari Jackson has one passion that guides her life: to help people discover, nurture and live their authentic selves. She believes that "only as we live our lives authentically can we fully experience inner peace and be shapers of peace and justice in the world." As an activist scholar and thinker, Dr. Jackson provides transformative insights about both internal and external systemic barriers. An ordained minister in the United Church of Christ, Dr. Jackson is the founding director of Center of Spiritual Light which integrates resources from diverse spiritual traditions to help individuals and organizations re-imagine, re-invent, and re-position themselves for excellence. She is the author of four books, including Love Like You've Never Been Hurt and For the Souls of Black Folks. Dr. Jackson holds a Ph.D. in Christian Social Ethics, MDiv., JD, and BA in Psychology and Sociology.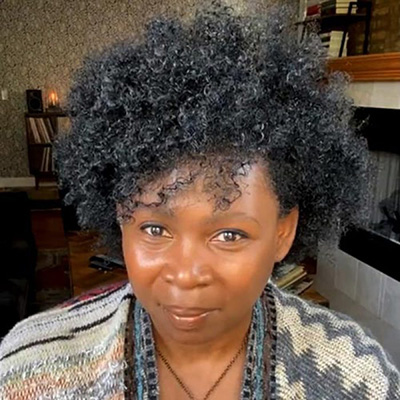 Marcie Alvis-Walker
Writer @ Black Coffee With White Friends
Marcie Alvis-Walker is a writer based in Chicago, IL. She is the curator of the popular Instagram handle @blackcoffeewithwhitefriends, which focuses on race, theology, and current events with a corresponding blog of the same name. She is also the writer and creator of Black-Eyed Bible Stories, a Substack newsletter and podcast focused on Black Womanist readings of the Bible.
Her goal in life is "to be the voice of my unheard ancestors by creating a written archive of the Black stories for my child and for future generations of children." She is married to typographer and letterer Simon Walker and has one child, Max, and a dog named Evie. In her spare time, Marcie loves hoarding books (of all genres, though she's partial to folk and fairytales, inclusive theology, and cookbooks), watching classic movies, reflecting on astronomy and cosmology, and spending time with her family.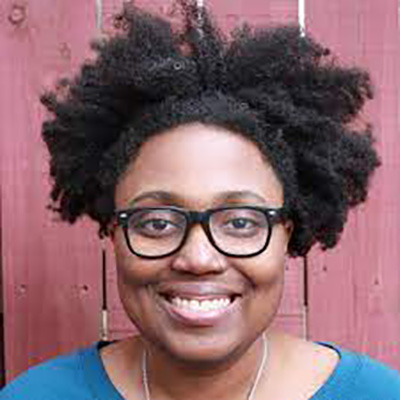 Ally Henny
@ Writer/Speaker
Ally Henny is a writer and speaker. She holds a Master of Divinity (2020) from Fuller Theological Seminary, with an emphasis in Race, Cultural Identity, and Reconciliation and a B.S. in Psychology from Missouri State University (2008). She hopes to pastor a church someday.
Ally has been writing about race, identity, culture, and racial conciliation on Twitter, her personal Facebook profile, and on her blog, The Armchair Commentary, since 2014. She is Vice President of The Witness: A Black Christian Collective, where she also writes about Black liberation, Black motherhood and other topics related to the Black experience.
Ally has participated in several panels and facilitated discussions on America's race issue and has conducted numerous personal education and coaching sessions for individuals seeking to participate in racial conciliation.
Ally is a dynamic and engaging speaker who is able to draw connections from history to speak to current issues. Her style is thoughtful and engaging, challenging her listeners to think beyond their current paradigms to see a unique perspective. She has the ability to speak to and engage a variety of audiences. Ally is more than a speaker, she is also an excellent teacher who is able to appeal not only to her audience's hearts but also their minds.
In addition to speaking on issues of race, identity, and culture, Ally is a student of the Bible and can speak and write on issues of faith. She has more than a decade of experience ministering to people of all ages in the context of the local church. Most of her time in ministry has been ministering to youth and serving as a senior leader within various church contexts.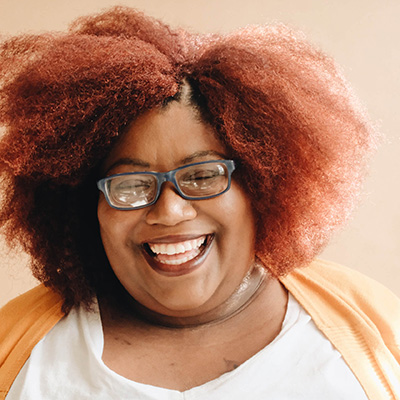 Alicia Crosby Mack
@ Writer, Speaker, Justice Advocate
Alicia T. Crosby (she/hers) is a justice educator, activist, and minister whose work addresses the spiritual, systemic, and interpersonal harm people experience. Through her teaching, writing, speaking, and space curation, Alicia helps individuals, communities, and institutions explore and unpack topics related to identity, justice, journey, and intersectional equity. This native New Yorker channels her creativity into her writing, speaking, and work with nonprofits, educational institutions, corporate entities, faith grounds, and communities around the US.
Alicia's passions for justice, spiritually engaged activism, and community engagement led her to pursue a M.A. in Social Justice and Certificate in Non-Profit Management & Philanthropy at Loyola University Chicago. She also holds a B.A. in Interdisciplinary Studies with concentrations in Education, Psychology, and Pastoral Studies from Hollins University.  Her interest in religious violence, abuse, and trauma led her to Duke Divinity School where she obtained a Master of Theological Studies degree.
Above all, Alicia loves people and considers it a joy to accompany them as they work to consider who they've been, who they are, and who they desire to be.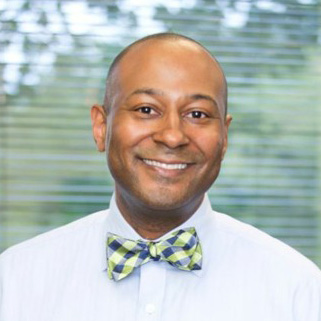 Stephen Lewis
President @ Forum for Theological Exploration
The Rev. Stephen Lewis is the president of the Forum for Theological Exploration (FTE).
Stephen is a former banking executive with experience at Moody's Investors' Service and Bank of America. Prior to joining the Fund, he served as a training manager for the Institute for Church Administration & Management, where he focused on developing business and administrative capacities among clergy and lay leaders. He was a teaching assistant for the Black Church Studies Department of the Candler School of Theology at Emory University while serving as assistant pastor of Trinity Tabernacle Baptist Church in Atlanta. Stephen holds a bachelor's degree in finance from the University of North Carolina at Charlotte and a Master of Divinity degree from Duke University. He is affiliated with the American Baptist Church, the National Baptist Church and the Progressive National Baptist Church.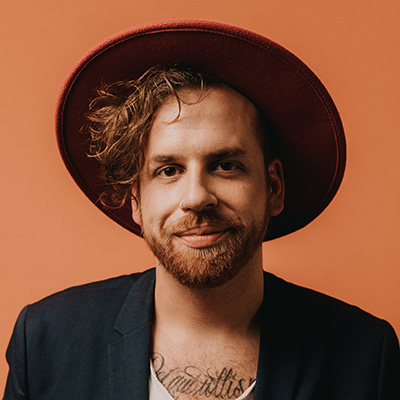 Kevin Garcia
Digital pastor, Creative healer, Public theologian @ Digital Pastor/Public Theologian
Kevin Garcia is a digital pastor, a mystical theologian + practitioner, and intuitive soul coach based in Atlanta, GA. After coming out in the fall of 2015 as a queer Christian, Kevin has reached thousands of individuals across the globe with messages of God's unending love for all people. regardless of who they are, what they profess, or what they actually believe. Kevin's the author of Bad Theology Kills: undoing toxic beliefs and reclaiming your spiritual authority, published Janurary 2020. Kevin's work also appears in several anthologies by queer people of faith.
Through his work as a digital pastor and public theologian, Kevin has used their writing, podcast, and YouTube Channel to help foster communities of authentic spiritual seeking, pulling apart the bad theology and beginning to reconstruct sustainable spiritual practices. Kevin believes that by telling our stories, we set others free to tell their own.
Kevin holds a Masters of Arts in Practical Theology from Columbia Theological Seminary (2020) and a Bachelors of Music in Choral music education from Christopher Newport University (2013). They are also the creator of Queerly Beloved Apparel and Big Queer Adventure Co.
In addition to LGBTQ advocacy and spiritual awakening, Kevin's passions include good music, tacos, and really horrible dad jokes.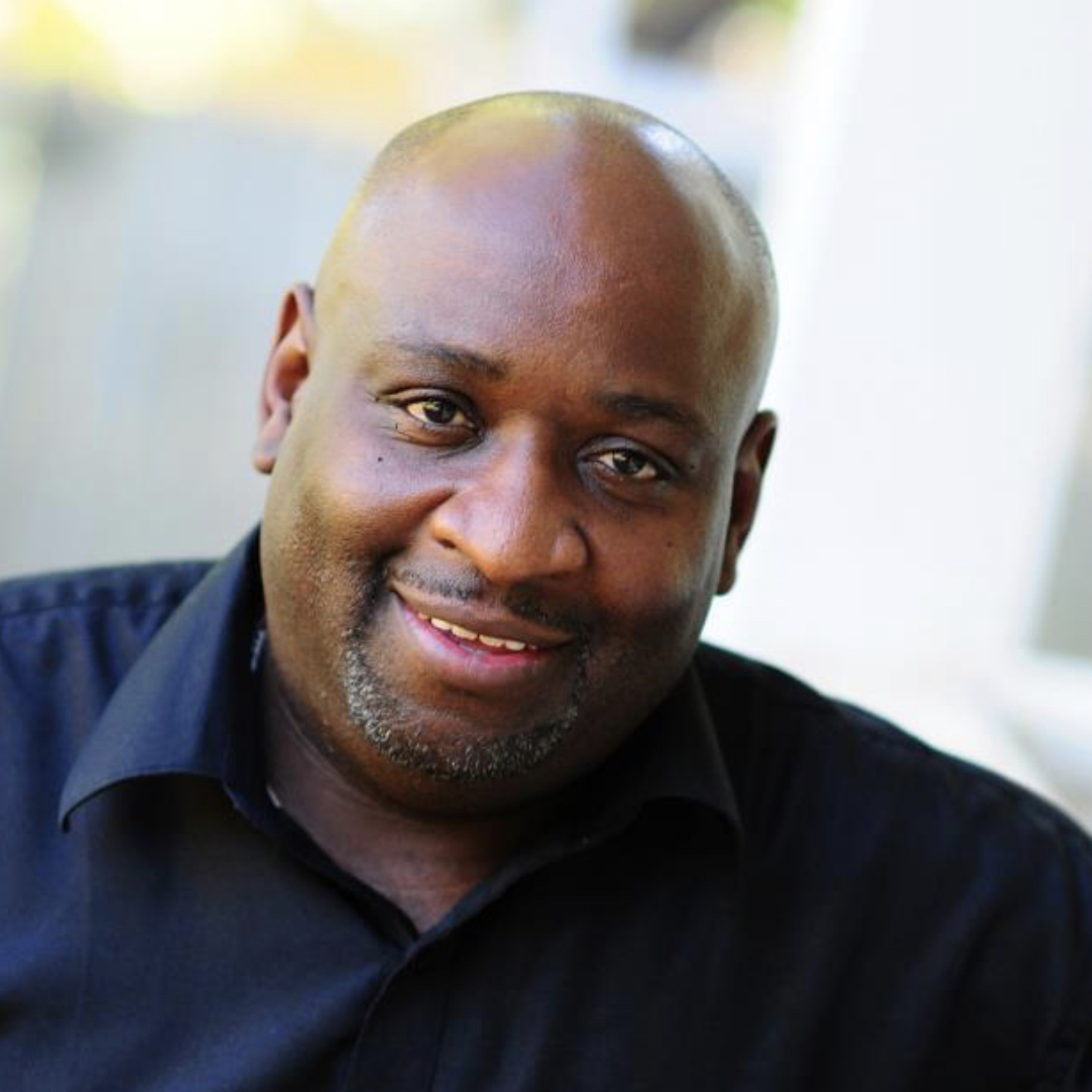 Leroy Barber
Author, Pastor, Activist @ Neighborhood Economics
Leroy Barber has dedicated 30 years living and working towards what Dr. King called "the beloved community."
Leroy starts projects that shape society. In 1989, burdened by the plight of Philadelphia's homeless, he and his wife, Donna, founded Restoration Ministries to serve homeless families and children living on the streets. In 1994 he became Director of Internship Programs at Cornerstone Christian Academy. Leroy was licensed and ordained at Mt Zion Baptist Church where he served as Youth Director with Donna, and also served as Associate Minister of Evangelism.  In 1997 he joined FCS Urban Ministries in Atlanta, GA working with the Atlanta Youth Project to serve as the founding Executive Director of Atlanta Youth Academies, a private elementary school providing quality Christian education for low-income families in the inner city.  Leroy also helped found DOOR Atlanta, Community Life Church, South Atlanta Marketplace, and Community Grounds Coffee shop in Atlanta, as well as Green My Hood and The Voices Project. Leroy is an innovator, entrepreneur and lover of the arts. Leroy has a Masters Degree in Divinity and D. Min.
Leroy is currently Director of Innovation for an Engaged Church serving the Greater NW area of the United Methodist Church. Leroy is the Co-Founder of the Voices Project and Adjunct professor at Multnomah University. Rev. Barber has served on the boards of The Simple Way, Missio Alliance, The Evangelical Environmental Network (EEN), and the Former Board Chair of the Christian Community Development Association (CCDA).
He is the author of four books:
New Neighbor: An Invitation to Join Beloved Community (2008, Mission Year)
Everyday Missions: How Ordinary People Can Change the World (2012, Intervarsity Press)
Red, Brown, Yellow, Black and White: Who's More Precious In His Sight? with Velma Maia Thomas, 2014, Faith Words/Hachette Book Group)
Embrace: God's Radical Shalom For A Divided World (2016, Intervarsity Press)
Leroy currently lives in Portland Oregon and has been married to Donna for the past 35 years. Together they have six children.
Timoth Sylvia
Pastor @ First Congregational Church
Reverend Timoth Sylvia or "Rev. Timoth" as he is known on social media, serves the community as Pastor from First Congregational Church, United Church of Christ in Randolph, Massachusetts and has been serving in various ministry roles for nearly three decades. A graduate of Bangor Theological Seminary, Timoth has served the community as Youth Pastor, University Campus Chaplain and local church Pastor. In addition, as a byproduct of the COVID pandemic, Timoth has cultivated a vibrant TikTok ministry where he engages with a vast number of individuals, many of whom have been hurt by the institutional church in the past.
With an ever-growing passion for church history and the ways that the institutional church is shifting into the future, Timoth brings a depth of authenticity to his ministry noted by some of his colleagues to be unlike many others. Timoth's sermons, writings and conversations are often built upon an understanding that a fair amount of the healing our world so desperately needs can be found in our shared work and ministry. He makes it very clear that we, as followers of Jesus are to assist in breaking the Jesus movement out of the institutional church box and releasing it back into the world.
Outside of the local faith community, Timoth has been serving in leadership on the Conference level for nearly seven years and now serves the Southern New England Conference of the UCC as Moderator. He is a trained Professional Coach at the PCC (Professional Certified Coach) level, and incorporates these skills into his work alongside those in the local church.
He has a deep and ever-growing passion for the church, the ways it has shifted throughout the years, and especially how it is navigating next steps into what many are calling "the post-pandemic church" experience.
Outside of his time in ministry, Timoth enjoys the life he and his husband, Peter, have been creating for nearly 19 years together. They, and their three sons enjoy spending their spare time at their family home in Maine where they soak up the sun and continue to be captivated by all that lakeside living provides.
Recently, an online ministry participant commended Timoth on what they felt appears to be at the core of his ministry… the ability to remind people that they are loved. To which he replied; "That's what it's all about!"