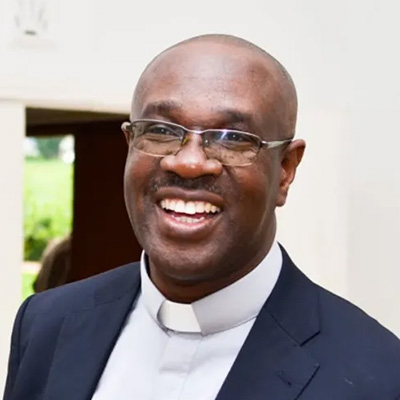 Japhet Ndhlovu
Executive Minister - Church in Mission @ The United Church of Canada
The Rev. Dr. Japhet Ndhlovu is an admittand from the Reformed Church in Zambia, recently served as a member of the Global Partnership Program Team in the Church in Partnership cluster of the Church in Mission Unit, as the Regional Program Coordinator for Southern Africa & South Asia (Philippines and India).
Before joining the General Council Office staff five years ago, Rev. Ndhlovu served the Epworth Pastoral Charge in Newfoundland.
Rev. Dr. Ndhlovu has extensive ecumenical leadership and managerial experiences. He has served in diverse and varied leadership roles include: The Council of Churches in Zambia as its General Secretary, Executive staff at the All-Africa Conference of Churches, Senior lecturer and Head of Theology Department at the Presbyterian University of East Africa, and National Moderator of the Reformed Church in Zambia.
He holds PHD from the University of Stellenbosch, South Africa; MPhil in Ecumenical Theology from the University of Dublin, Ireland; MTh in Missiology from the University of South Africa and undergraduate in Theology from Justo Mwale University, Zambia.
He has been ordained for over 33 years. One of the longest serving ministers of his denomination from Zambia.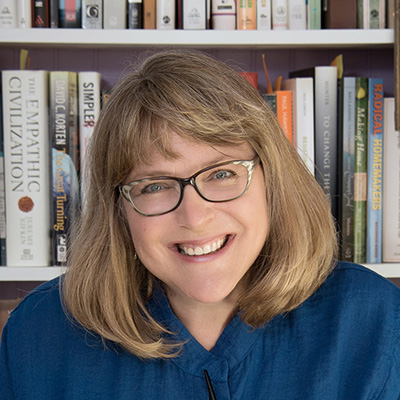 Diana Butler Bass
@ Author, Speaker, Historian
Diana Butler Bass, Ph.D., is an award-winning author, popular speaker, inspiring preacher, and one of America's most trusted commentators on religion and contemporary spirituality.
Diana's passion is sharing great ideas to change lives and the world—a passion that ranges from informing the public about spiritual trends, challenging conventional narratives about religious practice, entering the fray of social media with spiritual wisdom and smart theology, and writing books to help readers see themselves, their place in history, and God differently.  She does this with intelligence, joy, and a good dose of humor, leading well-known comedian John Fugelsang to dub her "iconic," the late Marcus Borg to call her "spontaneous and always surprising," and Glennon Doyle to praise her "razor-sharp mind" and "mystical heart."
She holds a doctorate in religious studies from Duke University and is the author of eleven books. Her bylines include The New York Times, the Washington Post, CNN.com, Atlantic.com, USA Today, Huffington Post, Spirituality and Health, Reader's Digest, Christian Century, and Sojourners. She has commented on religion, politics, and culture in the media widely including on CBS, CNN, PBS, NPR, CBC, FOX, Sirius XM, TIME, Newsweek, Rolling Stone, and in multiple global news outlets. In the 1990s, she wrote a weekly column on religion and culture for the Santa Barbara News-Press, which was distributed nationally by the New York Times Syndicate.
Her work has received two Wilbur Awards for best nonfiction book of the year, awards from Religion News Association for individual commentary and for Book of the Year, Nautilus Awards Silver and Gold medals, the Illumination Book Award Silver medal, Books for a Better Life Award, Book of the Year of the Academy of Parish Clergy, the Frank S. and Elizabeth D. Brewer Prize for Church History, Substack Fellowship for Independent Writers, and Publishers Weekly's Best Religion Book of the Year.
She and her husband live in Alexandria, Virginia, with their dog and their sometimes-successful backyard garden.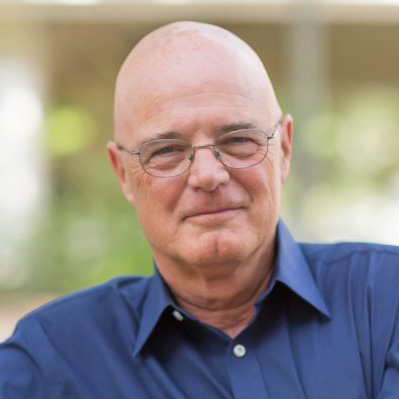 Brian McLaren
@ Author, Speaker, Activist, and Public Theologian
Brian D. McLaren is an author, speaker, activist, and public theologian. A former college English teacher and pastor, he is a passionate advocate for "a new kind of Christianity" – just, generous, and working with people of all faiths for the common good. He is a core faculty member of  The Living School and podcaster with Learning How to See, which are part of the Center for Action and Contemplation. He is also an Auburn Senior Fellow and is a co-host of Southern Lights. His newest books are  Faith After Doubt (January 2021), and Do I Stay Christian? (May 2022).
Born in 1956, he graduated from University of Maryland with degrees in English (BA, 1978, and MA, 1981). His academic interests included Medieval drama, Romantic poets, modern philosophical literature, and the novels of Dr. Walker Percy. In 2004, he was awarded a Doctor of Divinity Degree (honoris causa) from Carey Theological Seminary in Vancouver, BC, Canada, and in 2010, he received a second honorary doctorate from Virginia Theological Seminary (Episcopal).
From 1978 to 1986, McLaren taught college English in the DC area, and in 1982, he helped form Cedar Ridge Community Church, an innovative, nondenominational church (crcc.org). He left higher education in 1986 to serve as the church's founding pastor and served in that capacity until 2006.
Brian has been active in networking and mentoring church planters and pastors since the mid 1980's, and has assisted in the development of several new churches. He is a popular conference speaker and a frequent guest lecturer for denominational and ecumenical leadership gatherings – across the US and Canada, Latin America, Europe, Africa, and Asia. His public speaking covers a broad range of topics including postmodern thought and culture, Biblical studies, church leadership and spiritual formation, pastoral survival and burnout, inter-religious dialogue, and global crises.
He is primarily known as a thinker and writer. His first book, The Church on the Other Side: Doing Ministry in the Postmodern Matrix, (Zondervan, 1998, rev. ed. 2000) has been recognized as a primary portal into the current conversation about ministry in a postmodern context. His second book, Finding Faith (Zondervan, 1999), is a contemporary apologetic, written for thoughtful seekers and skeptics. (It was later re-released as two short books, "A Search for What Makes Sense" and "A Search for What is Real.") "More Ready Than You Realize" (Zondervan, 2002) presents a refreshing approach to spiritual friendship. "Adventures in Missing the Point" (coauthored with Dr. Anthony Campolo, Zondervan, 2003) explores theological reform in a postmodern context. "A Generous Orthodoxy" (Zondervan, 2004), is a personal confession and has been called a "manifesto of the emerging church conversation."
His first work of fiction, "A New Kind of Christian" (Jossey-Bass, 2001), has become one of the pivotal texts for what is increasingly called "Emerging Christianity." It was followed by "The Story We Find Ourselves In" (Jossey-Bass, 2003), which seeks to tell the Biblical story in a fresh way. Brian concluded this trilogy with "The Last Word and the Word After That" (Jossey-Bass, 2005), which challenges conventional understandings of hell and final judgment.
His 2006 release, "The Secret Message of Jesus" (Thomas Nelson), explores the theme of the kingdom of God in the teachings of Jesus. "Everything Must Change (Thomas Nelson, 2007) traces critical ways in which Jesus' message of the kingdom of God confronts contemporary global crises. In "Finding Our Way Again" (Thomas Nelson, 2008), Brian draws resources from ancient traditions and practices to enrich spiritual formation today.
In "A New Kind of Christianity" (HarperOne, 2010), Brian articulated ten questions that are central to the emergence of a postmodern, post-colonial Christian faith. His 2011 HarperOne release, "Naked Spirituality," offers "simple, doable, and durable" practices to help people deepen their life with God.
Brian's "Why Did Jesus, Moses, the Buddha, and Mohammed Cross the Road?" (September 2012) explores the intersection of religious identity, inter-religious hostility, and human solidarity.
His 2014 release, We Make the Road by Walking, offers an overview of the Bible and Christian faith in 52 short chapters that can be read aloud in about twelve minutes each. His 2016 release, The Great Spiritual Migration, explores why people are leaving traditional congregations and what they are looking for.
In 2017, he rewrote We Make the Road by Walking as a daily devotional called Seeking Aliveness, and he helped create study resources (readers guide, leaders guide, video) for The Great Spiritual Migration called Way of Life. 
His 2018-2019 releases include two books co-authored with Gareth Higgins, Cory and the Seventh Story, an illustrated children's book for young readers (ages 6-10, and grown-ups too), and an adult companion book, The Seventh Story: Us, Them, and the End of Violence.  The Galapagos Islands: A Spiritual Journey is an eco-spiritual travel memoir, and as released in the UK as God Unbound: Theology in the Wild.
Faith After Doubt (2021) makes the bold proposition that only doubt can save the world (and your faith). And Do I Stay Christian? (2022) helps struggling Christians address the questions of whether and how to stay Christian when the term can mean irreconcilable things.
Brian's books have been translated into many languages, including Korean, Chinese, French, Swedish, Norwegian, German, Portuguese, and Spanish. He has written for or contributed interviews to many periodicals, including Leadership, Sojourners, Tikkun, Worship Leader, and Conversations. He is an active and popular blogger, a musician, and a songwriter, offering a variety of resources through his website, www.brianmclaren.net.
A frequent guest on television, radio, and news media programs, he has appeared on All Things Considered, Larry King Live, Nightline, On Being, and Religion and Ethics Newsweekly. His work has also been covered in Time, New York Times, Christianity Today, Christian Century, the Washington Post, Huffington Post, CNN.com, and many other print and online media.
He has taught or lectured at many seminaries and at denominational and interfaith gatherings.
Brian is married to Grace, and they have four adult children and five grandchildren. His personal interests include wildlife and ecology, fly fishing and kayaking, music and songwriting, and literature.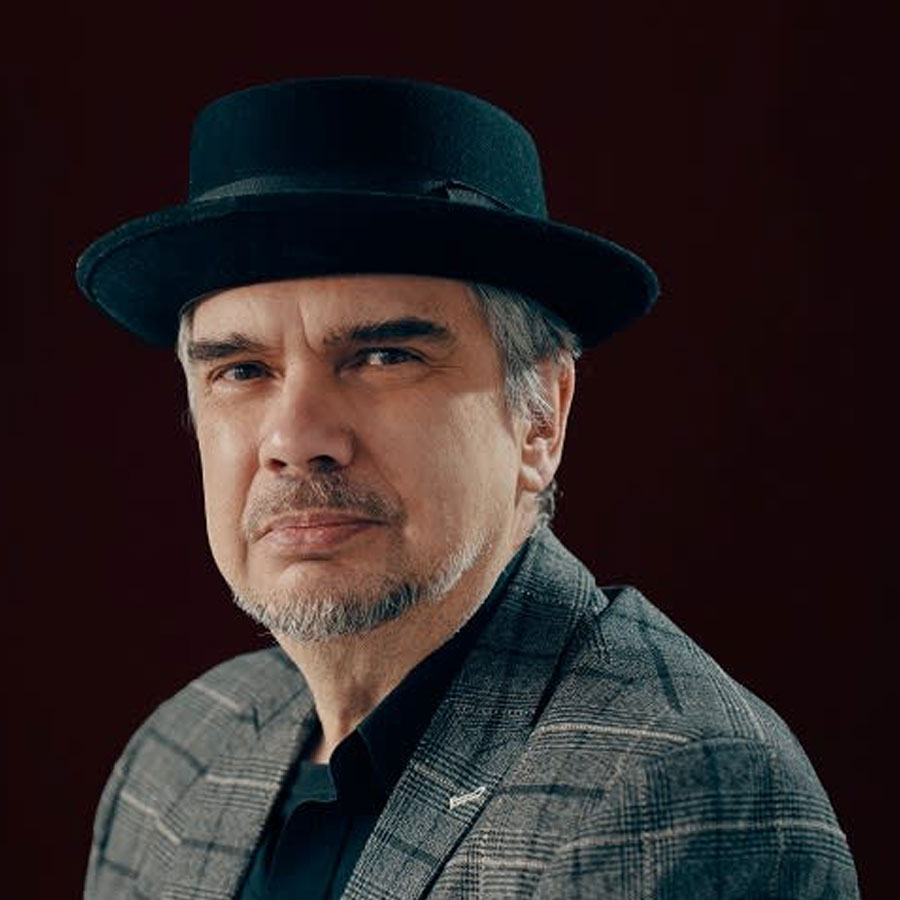 Miguel A. De La Torre
Professor of Social Ethics and Latinx Studies @ Iliff School of Theology
Dr. Miguel A. De La Torre – international scholar, documentarian, novelist, academic author, and scholar activist. The focus of Dr. De La Torre's academic pursuit is social ethics within contemporary U.S. thought, specifically how religion affects race, class, and gender oppression. Since obtaining his doctoral in 1999, he has authored over a hundred articles and published forty-one books (six of which won national awards).
He presently serves as Professor of Social Ethics and Latinx Studies at the Iliff School of Theology in Denver. A Fulbright scholar, he has taught in Indonesia, Mexico, South Africa, Germany; and lectured in Costa Rica, Cuba, Palestine, Thailand, Taiwan. Within his guild he served as the 2012 President of the Society of Christian Ethics. He is the recipient of the 2020 AAR Excellence in Teaching Award and the 2021 Martin E. Marty Public Understanding of Religion Award. Within the academy, he served as a past-director to the American Academy of Religion, and served on the editorial board of JAAR. Additionally, he was the co-founder and executive director (2013-2017) of the Society of Race, Ethnicity, and Religion and the founding editor of the Journal of Race, Ethnicity, and Religion. Dr. De La Torre has written numerous articles in popular media and has served on several civic organizations.
Recently, he wrote the screenplay to a documentary on immigration (http://www.trailsofhopeandterrorthemovie.com/) which has screened in over eighteen film festivals winning over seven awards. Additionally, he has written an autofiction magical realism novel.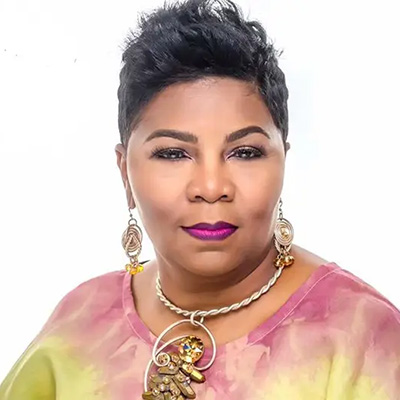 Traci Blackmon
Associate General Minister of Justice & Local Church Ministries @ United Church of Christ
The Rev. Traci Blackmon is the Executive Minister of Justice & Witness Ministries of The United Church of Christ and Senior Pastor of Christ The King United Church of Christ in Florissant, MO.
Initially ordained in the African Methodist Episcopal Church, Rev. Blackmon served in various ministry capacities for nine years prior to becoming ordained in the United Church of Christ and installed as the first woman and 18th pastor in the 159-year history of Christ The King United Church of Christ.  A registered nurse with more than 25 years of healthcare experience, Rev. Blackmon's clinical focus was cardiac care. In later years, her focus shifted to mobile healthcare in underserved communities, with the greatest health disparities being in her region. As pastor, Rev. Blackmon leads Christ The King in an expanded understanding of church as a sacred launching pad of community engagement and change.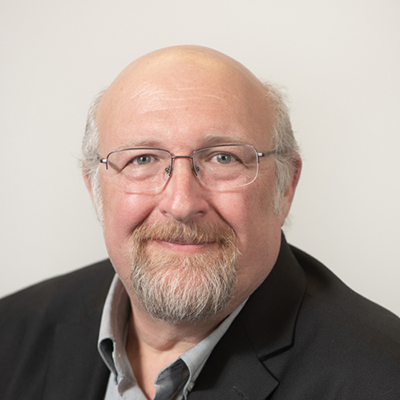 Scott Thumma
rofessor of Sociology of Religion and director of the Hartford Institute for Religion Research @ Hartford International University
Dr. Scott Thumma is Professor of Sociology of Religion and director of the Hartford Institute for Religion Research at Hartford International University. He has published numerous research reports, website documents, articles, and chapters on religious life in addition to co-authoring three books, The Other 80 Percent, Beyond Megachurch Myths and Gay Religion. He has researched and written on megachurches, evangelicalism, gay religious life, the rise of non-denominationalism, and the changing religious landscape.
Scott is the PI for a Lilly Endowment Thriving in Ministry grant and a large 5-year grant to study the impact of the pandemic on churches. He co-leads the Faith Communities Today national research project and has conducted 7 national studies of megachurches and 3 national studies of nondenominational churches.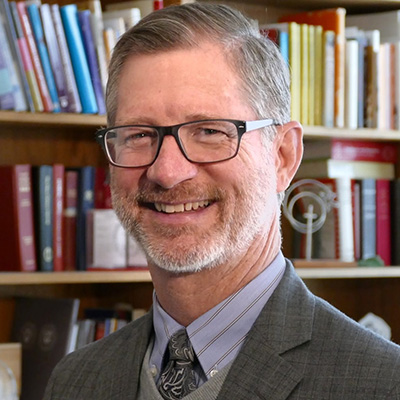 John Dorhauer
General Minister and President @ United Church of Christ
The Rev. Dr. John C. Dorhauer, author and theologian, currently serves as ninth General Minister and President of the United Church of Christ.
John began his ministry serving Zion United Church of Christ and First Congregational United Church of Christ in rural Missouri. He then served as Associate Conference Minister in the Missouri Mid-South Conference, followed by Conference Minister of the Southwest Conference.
Dorhauer received a B.A. in Philosophy from Cardinal Glennon College and has a Master of Divinity degree from Eden Theological Seminary. John received a Doctor of Ministry degree from United Theological Seminary, studying White Privilege and Its Effect on the Church.
With a personal theology shaped in the passionate conviction that God is love and God is just, John has embodied the United Church of Christ's vision of "A Just World for All" throughout his ministry. On October 17, 2014, Dorhauer conducted the first legal same sex wedding in the state of Arizona when he performed the wedding service of David Laurence and Kevin Patterson. He is a recipient of Eden Seminary's Shalom award, given by vote of the student body for a lifetime commitment to peace and justice. He has been identified by the Center for American Progress as one of the religious leaders to watch.
John initiated the collaborative creation of a curriculum, "White Privilege: Let's Talk – A Resource for Transformational Dialogue". Designed to invite UCC members and others to engage in safe, meaningful, substantive, and bold conversations on race, the curriculum and accompanying facilitator's guide have been used by both UCC and non-UCC audiences. It has since been translated into German for use by our partners in Germany as they struggle with a rising tide of racism and seek to learn more about the manifestations of white privilege in their cultural context.
In addition, John has partnered with the UCC Board of Directors in providing oversight for the articulation of the denomination's statements of Purpose, Vision and Mission – critical elements for the UCC's evolving organizational strategy. In partnership with the UCC Board of Directors – and informed with responses from across the church to the question "what does a transformative UCC need to be in ten years?"– John has called the church to accomplish essential strategic priorities over the next 10 years to position the church for a transformative future.
More recently, recognizing a need for thought leadership to consider, inform and shape our responsibility for lifelong, cradle-to-the-grave theological formation, John called for a summit on theological formation, From the Ground Up. John recently oversaw the launch of a Research and Development office in the National Setting. Its purpose is to coach innovation, identify places where creative leaders are architecting and birthing new pathways for evangelism, and providing critical data on what is working and why.
John just completed his term as Chair of the National Council of Churches (NCC), and co-chaired the NCC's United to End Racism campaign.
John insists that the Holy Spirit envisions a future in which the United Church of Christ matters. He is calling on the denomination to rethink itself and to consider new ways of being church in light of institutional religion's changing landscape, emerging shifts in the generational populations, and life after COVID. John's book Beyond Resistance: the Institutional Church Meets the Postmodern World is a call to the body of Christ to accept what the Spirit of the Risen Christ is doing to birth something new, vital, and relevant – all towards nurturing the Beloved Community.
John married Mimi in 1984 and remains madly in love with her. He has co-parented three amazing children with Mimi, and they now both enjoy time with two beautiful grandchildren.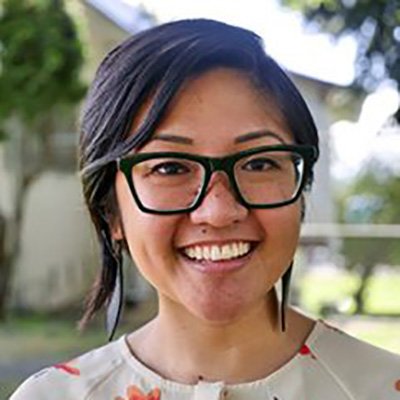 Shalom Agtarap
Pastor/Developer @ First United Church of Tacoma
Rev. Shalom is an ordained elder who has served the Pacific Northwest Conference since 2008. She is a graduate of Wesley Theological Seminary in Washington, DC and her formation as a follower of Christ was shaped by the Upper Room's Two-Year Academy for Spiritual Formation. Shalom has offered pastoral leadership to several churches in both central and western Washington and enjoys facilitating retreats. In her most recent position, Shalom was able to resource and support the growing number of planters and innovators who are repurposing buildings and creating new expressions of United Methodism in the Northwest through community engagement and relational organizing.
July 1, 2020 marked her first year of listening to the city of Tacoma and its people; intentionally partnering with community healers and peace/place-makers to transform the church building into a community-responsive space. Curious about where we're headed? Stay tuned for more and visit Common Good Tacoma to learn about our transformation.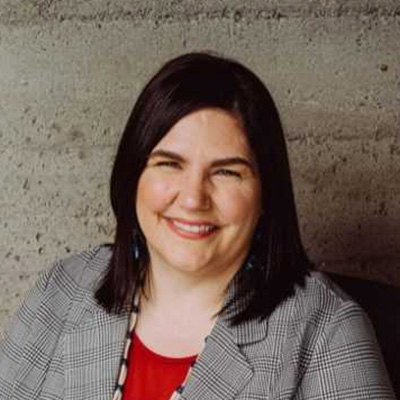 Carmen Lansdowne
44th Moderator @ United Church of Canada
Carmen Lansdowne is the first female Indigenous person to be elected Moderator of the United Church of Canada. She is a member of the Heiltsuk First Nation, and a life-long member of The United Church of Canada (UCC). Baptized into the UCC in 1975, she waited until adulthood to make a profession of faith which came from a deep sense of personal spirituality and a calling to participate fully in the life and work of the church.
She attended the Vancouver School of Theology (VST) in the MDiv program from 2003-2007, and after successful completion of her internship Marengo Pastoral Charge (Alsask & Loverna, SK), she was ordained to further study in 2007. She completed coursework for a ThM degree at VST in 2008, then moved to Berkeley, CA where she commenced coursework for a PhD at the Graduate Theological Union. She completed the ThM in 2011 and the PhD in 2016.
In addition to her theological contributions as a writer and speaker, Carmen has served the church in a variety of roles. From 2006-2013 she served on the Executive and Central Committees of the World Council of Churches, as well as was an ex-officio corresponding member of the Executive, General Council. She continues to attend global theological and church gatherings by invitation. She has served on the Pension Board of The United Church of Canada, the Theology, Interchurch-Interfaith Committee, executive search committees for the General Council Office and the World Council of Churches, and various subcommittees of both the WCC and UCC. She served as one of six facilitators offering feedback from commissioners at General Council 43. She currently chairs the Indigenous Candidacy Board of the United Church and sits on the Keepers of the Vision of the Sandy Saulteaux Spiritual Centre. She also recently joined the Board of Directors of the Vancouver Foundation – Canada's largest community foundation.
Carmen joined First United Church Community Ministry Society as Executive Director in February 2017. Under her leadership, she has effected an organizational turnaround resulting in increased capacity and stability. She has also shepherded to construction-phase a $65M redevelopment of First United's property in Vancouver's Downtown Eastside. The new purpose-built facility will triple First United's programming and ministry space and add 103 nonmarket rental units of Indigenous housing (to be operated by Lu'ma Native Housing Society). Under Carmen's leadership, First United has developed strong labour relations with its unionized staff, built a highly skilled and committed leadership team, increased revenues, and become a certified living wage employer. She worships at Lynn Valley United Church as she is able.
She continues to maintain academic interests through guest lectures and various writing projects and as a Christ Institute Fellow with the Westar Institute. Carmen guest preaches at different communities of faith several times a year, and remains committed to Indigenous way 1 L'Église Unie du Canada The United Church of Canada Rev. Dr. Carmen Lansdowne of being, parenting and partnering. She lives in North Vancouver with her partner, two children, and their dog Cocoa.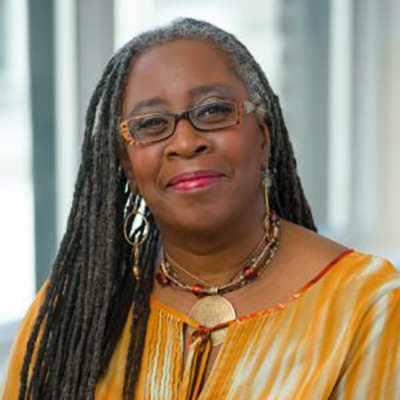 Cari Jackson
@ Religious Coalition for Reproductive Choice
As the Religious Coalition for Reproductive Choice's Director of Spiritual Care and Activism, Dr. Cari collaborates with religious and community leaders, advocating for reproductive freedom as a vital aspect of human dignity.
Rev. Dr. Cari Jackson has one passion that guides her life: to help people discover, nurture and live their authentic selves. She believes that "only as we live our lives authentically can we fully experience inner peace and be shapers of peace and justice in the world." As an activist scholar and thinker, Dr. Jackson provides transformative insights about both internal and external systemic barriers. An ordained minister in the United Church of Christ, Dr. Jackson is the founding director of Center of Spiritual Light which integrates resources from diverse spiritual traditions to help individuals and organizations re-imagine, re-invent, and re-position themselves for excellence. She is the author of four books, including Love Like You've Never Been Hurt and For the Souls of Black Folks. Dr. Jackson holds a Ph.D. in Christian Social Ethics, MDiv., JD, and BA in Psychology and Sociology.